Thermal fluid or steam?
Choosing the right thermal fluid
Many of us start our day by walking to the kettle to make a tea or coffee. If you don't clean the kettle, after a while you'll probably see a build-up of limescale. If this happens to your kettle, you can repair or replace it for a low cost — when working with heat transfer systems, these options are far from inexpensive. Here Clive Jones, managing director of thermal oil supplier Global Heat Transfer  gives advice on choosing the right heat transfer system for your application.
Manufacturers traditionally use steam for indirect heat transfer in industrial processes. Steam based systems heat water to boiling point by igniting a flame into tubes that are submerged in water, producing steam. The steam then condenses back into water that can be collected and used again. This system is often preferred because water is easy and cheap to acquire and has no perceived environmental impact.
Alternatively, thermal fluid-based heat transfer systems operate using a burner that heats a coil containing the fluid. A pump then circulates the fluid through the system and around the plant.
What are the costs?
Steam-based systems require additional equipment such as a surge tank, water softener and blowdown heat recovery technology, to operate effectively. This is partly because, to operate at the high temperatures required for industrial processes, steam systems must operate at high pressures of about 85 bars or 8,500 kPa.
If the steam reaches a critical pressure and the system has no way to vent it, it can cause pipes to burst, leading to costly downtime. Using steam-based systems may also put staff at risk — hot steam escaping from burst pipes or shrapnel from the burst pipe has the potential to harm employees. Operators must therefore continually monitor the system to keep employees safe.
On the other hand, thermal fluid systems are simpler and cheaper because, unlike steam, they do not have to work at high pressure to maintain a constant temperature. Heat transfer fluids can operate at precise, high temperatures for extended periods of time and manufacturers can control the temperature depending on the application. These systems operate at atmospheric pressure and can easily be well vented, reducing pressure on pipes and improving safety for employees. While heat transfer systems may be the more efficient option, manufacturers should still carry out proactive maintenance. Monitoring thermal fluid condition with regular sampling and analysis enables manufacturers to identify and solve issues before they negatively impact production, preventing risks to safety and costly downtime.
Maintaining uptime and efficiency
Thermal fluids are more versatile, as manufacturers can select a fluid that is designed for a specific application, increasing its efficiency. There are a number of fluid options on the market, both synthetic and mineral, that have unique temperature ranges and recommended uses. For example, Global Heat Transfer supplies a range of high and low temperature heat transfer fluids, including Globaltherm® FG, a food-grade thermal fluid specifically manufactured for food and beverage processing, or Globaltherm® Syntec, a high temperature heat transfer fluid designed for use in the chemical industry. Manufacturers can work with a thermal fluid specialist to select a fluid that best meets the needs of their application.
Thermal fluid maintenance requirements
Water used in steam systems needs to be chemically treated to extend the lifespan of the system. However, corrosion is common, even in systems using distilled water, so operators must regularly monitor and maintain the system to reduce the risk of unexpected downtime.
Thermal fluids also require monitoring and maintenance because they degrade over time, particularly if running at high temperatures for long periods. For example, during the degradation process, thermal oils can be broken down into carbon molecules, which can stick to the pipes and reduce heat transfer efficiency. Regularly analysing fluids enables operators to monitor fluid condition and take any steps to slow down the degradation process, ensuring optimum efficiency.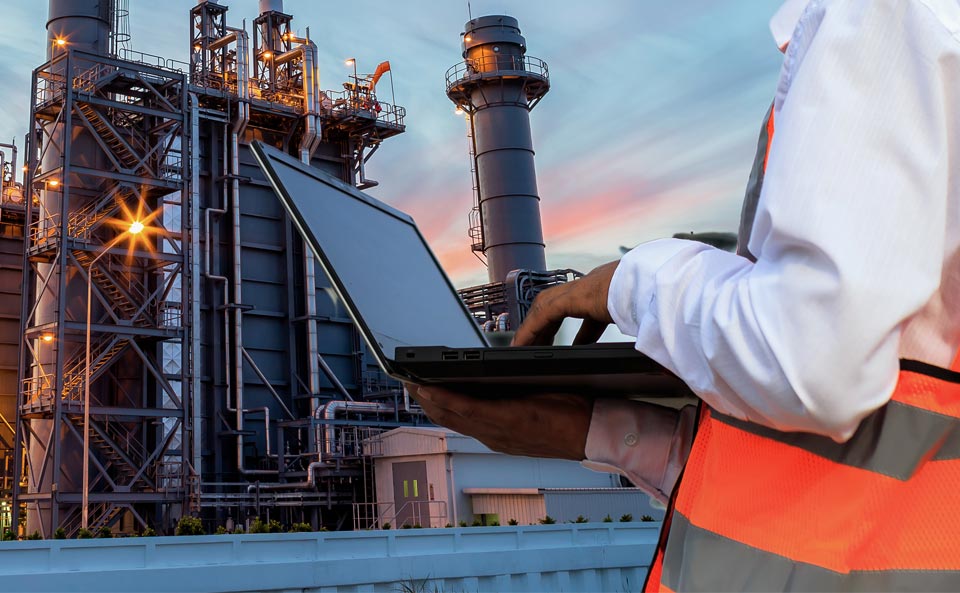 Operators should also implement a proactive maintenance programme, such as Thermocare, which can include a remote monitoring solution that regularly monitors fluid. This sends instant alerts to site engineers when a sudden change occurs that may affect productivity, enabling companies to better manage their heat transfer fluid.
Overall, thermal fluid heating systems are safer, more efficient, cheaper to maintain and have better temperature control than using steam. Investing in thermal fluid heating systems prevents additional costs to maintain safety and efficiency, providing they are well maintained over time. So, you can sit back, relax, and pop the kettle on.
Looking for more advice when choosing between a thermal fluid or steam system?
For more information on the benefits of thermal fluid systems, explore our site.
To read more on this topic, explore our content on choosing, operating and maintaining thermal fluid. You can also read more on the topic of thermal fluid versus steam.