DSEAR / UKEX (formally ATEX) Application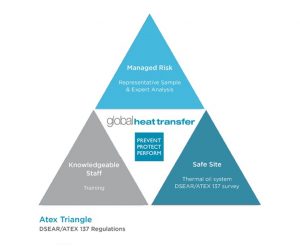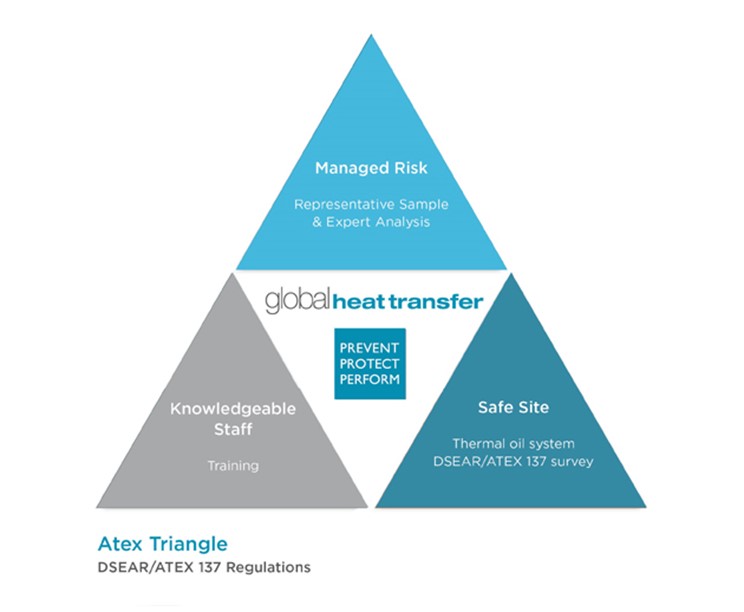 DSEAR applies to any workplace where a substance (or mixture of substances) with the potential to create a risk from energy-releasing events, such as fire, is present.
DSEAR classes petrol, solvents, LPG and certain types of dust as 'dangerous substances'.
Note 1
Thermal fluids experience falling flash points over time due to the effects of high temperature. This increases fire risk in the event of loss of containment and therefore, is considered as a dangerous substance under DSEAR regulations. The regulations therefore apply to all closed heat transfer systems using thermal oils and synthetics.
Learn more about DSEAR and UKEX regulations.