What are the properties of Castrol Perfecto HT 5 and its alternatives?
Castrol Perfecto HT 5 and its Globaltherm® alternative Globaltherm® M, are both ideal mineral heat transfer fluids for use in industrial manufacturing applications.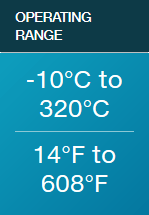 For over 30 years, Global Heat Transfer has worked with manufacturers across the world to supply thermal fluid and provide support with condition monitoring, maintenance and fluid management. It stocks a very wide range of internationally known thermal oil brands, including Castrol Perfecto and Globaltherm®, which it delivers worldwide.
Globaltherm® M shares all of Castrol Perfecto HT 5's properties and is miscible for dilution purposes, allowing you to add it to your existing thermal fluid with no negative impact on your system. It delivers optimal performance to ensure your system is running at maximum capacity and optimum efficiency.
About Castrol Perfecto HT 5
Castrol Perfecto HT 5 is a high-performance thermal fluid designed for use in industrial sectors such as engineered wood, metals, oil and gas and more.
Castrol Perfecto HT 5 has an operating temperature range of -10°C to 320°C
It is miscible and interchangeable (for top-up or dilution purposes) with other similar mix thermal fluids such as Globaltherm® M
This thermal fluid has excellent thermal and oxidation stability allowing operation at high temperatures for extended periods
The maximum recommended film temperature is 340°C
Castrol Perfecto HT 5 has low toxicity
If you want more advice on how to choose the most appropriate thermal fluid for your heat transfer application, call us on +44 (0)1785 760 555 or visit our contact page.
| | | | | |
| --- | --- | --- | --- | --- |
| Product | Operating Temperature | Bulk | 200 KG Barrel | 25 Litres |
| Castrol Perfecto HT5 | -10˚C to 400˚C (14˚F to 608˚F) | | | |
| | | | | |
| --- | --- | --- | --- | --- |
| Product | Operating Temperature | Bulk | 200 KG Barrel | 25 Litres |
| Globaltherm® M | -10˚C to 400˚C (14˚F to 608˚F) | | | |