Food Grade Thermal Fluid
Heat transfer is required in many processes in the food and beverage industry, for example, cooking, sterilising or freezing. However, food and beverage processing is a highly regulated industry and businesses must protect consumers from any hazardous products that can contaminate the product.
So, when selecting a heat transfer fluid for a facility, food manufacturers should be careful to choose one that will not compromise the quality of the product or affect consumer safety.
Have you got more questions about food-grade heat transfer fluid? Give us a call for more personalised advice on +44 (0) 1785 760555
Application
A highly efficient, non-toxic, food grade heat transfer fluid that is safe for incidental food contact in food processing plants and pharmaceutical facilities. Globaltherm FG is also Kosher and Halal certified.
About Globaltherm® FG
Made from severely hydro-treated base stocks, Globaltherm® FG thermal fluid has outstanding thermal oxidation stability allowing operation at high temperatures for extended periods. It is non-hazardous, non-toxic, water white and odourless. Highly efficient non-fouling NSF HT-1, FDA and USDA-Certified food grade heat transfer fluid is specified in a broad variety of industrial process applications in addition to food processing. Globaltherm FG is also Kosher certified and Halal certified. Globaltherm® FG thermal fluid is a high efficiency heat transfer fluid specifically developed for non-pressurised, indirectly heated, liquid phase heat transfer systems found in food processing plants, pharmaceutical operations and other "food grade" applications that require bulk temperatures up to 326°C (619°F). FG is a mixture of exceptionally pure HT hydrocracked base oils.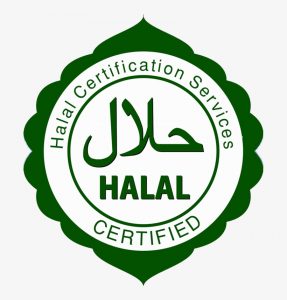 Globaltherm® FG thermal fluid is non-hazardous, non-toxic and odourless which means it requires no special handling and is not considered a "controlled substance" under United States OSHA, Canadian WHMIS or other work place regulations.

Globaltherm® FG is NSF HT-1 Accredited

The fluid is USDA CFR Title 21 178.3570 Compliant

The fluid is also USFDA21 CR Compliant
| | | | | |
| --- | --- | --- | --- | --- |
| Product | 208 Litre barrel | Bulk | 25 Litre | 1050 Litre IBC |
| Globaltherm® FG | | | | |